Some weeks I participate in Share Your World, a weekly blog challenge some of the cool kids I know take part in. Welcome to a wee part of Tara's world!
What did you or did not like about the first place you lived without your parents? 
I liked the cows that lived in the farm next to the apartment building I was in. I didn't like that Wawa hadn't yet made it to the podunk county I chose to move to, and I had to drive 45 minutes to get Amoroso's hoagie rolls. A Philly girl in the country still needs her hoagies, made properly on the right kind of roll. No wonder I didn't stay there too long…
What is your most favorite smell/scent?
Lavender. Sandalwood. The pages of a book… … … … … sorry, I went to open the new phone book that arrived at work. *sniffffffffffff*. Any printed page will do really. They all smell good. p.s. Who uses phone books anymore (besides my mother)? p.p.s. I also enjoy the smell of bus exhaust (see: Philly girl/city kid referenced above).
Would you prefer snowy winters, or not, and why?
Yes. If I'm going to be cold, I want something pretty to look at. However, snowy must mean enough to make travel impossible. I hate not being sure, having a few flakes fall, getting to work, then being sent home, which will now take forever because the roads aren't safe. Also, I enjoy the pom pom hats and boots and mittens kissed with snowflakes (awwwww). I also enjoy the brightness of the night after a snowfall and the quiet a snowy blanket provides.
What inspired you or what did you appreciate this past week?  Feel free to use a quote, a photo, a story, or even a combination.
Solving a problem with a co-worker, which left some people grumpy, but had thee and me high-fiving in the middle of the office and squealing with glee. It's nice when my positivity finds a friend.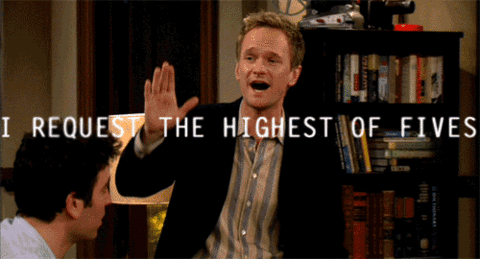 ---
This post is part of Share Your World, a weekly blog event, by Cee (click to read her post for this week, and to join in!).