If you'd like to do a #DSFWeeklyRewind post, see the guidelines here and post your link in the comments (or ping back to this post, if you're on WordPress.com).
Join in. Share. Connect.
---
Welcome to my #DSFWeeklyRewind post for the week ending December 29, 2017. So how was my week?
I'm posting on Saturday and I usually get this up on Friday. But… but… I have really good excuses!
I started a new job adventure this week! Yes, I spent about 3 hours there the week prior to get a wee bit of training (i.e., this is where we keep client files… and the candy). But the First Official Day of anything is always nerve-wracking, even for old pros like me. I remind myself that the first day will end, then the first week will fly, then I'm there a month, then 6, then a year, so no big deal. BUT! I decided that if I felt nervous in some moment, to channel something that's inspiring, as I've done in the past. This year, that's Mrs. Maisel. (Have y'all watched The Marvelous Mrs. Maisel on Amazon Prime?) I'll do a review in the new year, as one does, but I'll say now that I do like that lady's moxie. So I told myself that if I felt too nervous, just be Midge.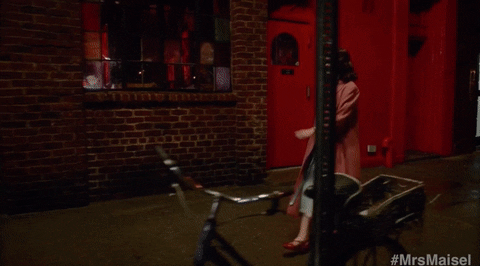 My other excuse is that time gets all screwy this time of year, what with the hurried holidays over. I know New Year's Day is still to come, and thanks, world, for the three-day weekend because of it. The holidays end for me on Christmas, though. The only thing I like about New Year's Eve/Day is that I get a new calendar (Mutts this year… thanks, Mom!) and the rendition of What Are You Doing New Year's Eve by one of my former faux boyfriends, Joseph Gordon-Levitt, and she-who-almost-Anne-Hathawayed-herself-into-me-hating-her-by-being-EVERYWHERE-for-a-time, Zooey Deschanel. I've posted that here for your enjoyment:
I watched Dick Clark's New Year's Rockin' Eve for years, but I still haven't forgiven Ryan Seacrest for, as Kathy Griffin says, emotionally waterboarding us with the Kardashians having 8 million shows (he is the exec producer so it's HIS FAULT we have them in our lives…). I wouldn't watch the festivities on TV anymore anyway — I fall asleep waaaaay before 11, because, you know, adulting. I can celebrate my new year just fine the next morning when I officially begin it by hanging the new calendar on my bulletin board. I! Know how to party!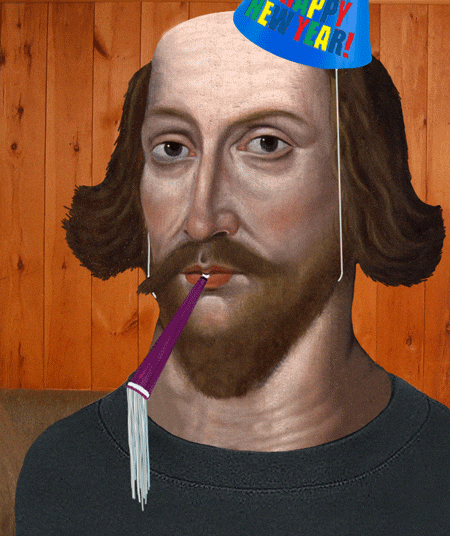 This week, due to the aforementioned excuses, there was no other bloggy goodness.
The gratitude doesn't stop, though, so, as usual, I'm gratitudinous. (I always include gratitude in my #DSFWeeklyRewind and, while creativity isn't required, I do ask those who write a #DSFWeeklyRewind post to include at least one thing they're grateful for). This week, I'm grateful for: courage; experience; warm clothes; cold iced tea; a three-day weekend (last weekend AND this weekend!); and sleep. Oh, how I loves me some good sleep. Oh, and I'm thankful still for my wrist's continued recovery. For those keeping score at home, Thumb-y and Pinky have reunited, and, after a bit of feeling the stretch of it all, it feels so good.
The world here is covered in a blanket of snow. I'm wearing snowman pajama pants. I have three days to do whatever I want before returning to the world and the new adventure, week 2. A new year is upon us. A new year indeed.
Happy weekend and happy 2018. I'm wishing you everything your soul desires and, as always, love, light, and peace.
---
Join in. Share. Connect. See the guidelines here.